An erotic, paranormal serial of sex, love, and danger, set in The Manor, an exclusive, adult-only club in the heart of the English countryside where supernatural beings hide and play in plain sight. Deliciously naughty and delightfully exciting. Heterosexual and LGBTQ+ Has other fabulous, naughty fiction during season breaks.
Episodes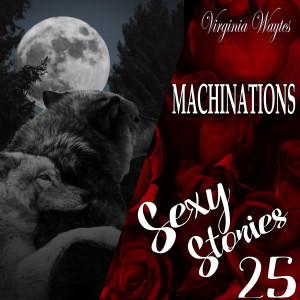 Tuesday Sep 22, 2020
Tuesday Sep 22, 2020
Kai's kidnappers have locked him up with a drugged and dangerous werewolf on the full moon. Even though Elliot is usually a friend, Kair's only chance is to deflect Elliot's instincts from kill to more libidinous pursuits. It might help that they appear to have been harbouring secret feelings for each other.
A transcript of the episode is available at VirginiaWaytes.com
Join Virginia for this naughty tale and don't forget to check out the eBooks that go with it at your favourite eBook store.